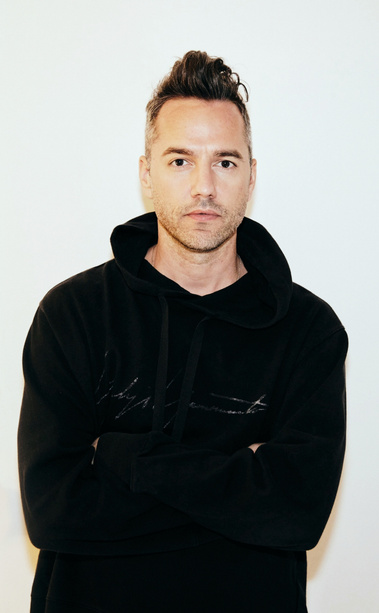 Karim Tabar embarked on his journey into the fashion and advertising industry by relocating to New York City at a young age. Building a strong foundation, he held producer positions at Conde Nast and Hearst Digital, acquiring valuable industry experience. With a thirst for knowledge and a passion for visual storytelling, Karim pursued formal education at the New York Film Academy and International Centre of Photography, honing his skills in photography and film.
Independently venturing into the world of photography and film, Karim Tabar has created captivating editorial and commercial work that has resonated with clients worldwide. In his role as the creative director, he leads LOOKS COULD KILL, a creative agency that serves an impressive roster of global brands.
Karim's artistic lens has passionately captured artists, celebrities, and the vibrant essence of events like Burning Man over the past decade. His work, inspired by counter culture, has reached millions of viewers and has been shared extensively. Notably, he serendipitously shot a famous music video at Burning Man in the pre-Instagram era when such footage was virtually non-existent. His portfolio boasts stunning images featuring renowned personalities such as Paris Hilton, Karlie Kloss, P. Diddy, Karolína Kurková, and several Victoria's Secret models.
His dedication to the annual event attracted the attention of prestigious publications like Harper's Bazaar, where his work graced the pages in consecutive years through artful editorial fashion spreads. Subsequently, his images were exhibited at the Hearst Tower in New York City, the very city where his career began, capturing polaroids, celebrities, and making his directorial music video debut on MTV.
During his time in Asia, Karim Tabar expanded his creative ventures by establishing LCK STUDIO in Hong Kong. Additionally, as the executive producer, he launched and nurtured the growth of Fashion One, the largest entertainment TV network in the Asia Pacific region. He also curated insightful interviews for his bespoke interview platform called ENTERVIEWS, engaging with celebrated talents like Zaha Hadid, Pharrell Williams, and Chen Man. Furthermore, for over a decade, Karim has contributed as a photographer for Robot Heart, a collective that brings together doers, dreamers, artists, and entrepreneurs.
Karim Tabar's extensive client list speaks volumes about his talent and reputation in the industry. Noteworthy brands and publications, including Apple, L'Oreal, Harper's Bazaar, H&M, W Magazine, Forbes, Armani, Swarovski, Prestige Magazine, South China Morning Post, ELLE, Ted X, HSBC, Taschen, MTV, Net-A-Porter, White Cube, Lehmann Maupin, Upper House Hotels, HypeBeast, Levis, Mac Cosmetics, and Carat* London, have all sought his artistic vision and expertise.
Karim's exceptional journey as a visual artist continues to evolve, leaving an indelible mark in the world of fashion, advertising, and artistic expression.
Forbes Magazine Interview
https://www.forbes.com/sites/florencetsai/2023/07/16/if-looks-could-kill/
Artizians Interview
https://artiziansmagazine.com/karim-tabar/